by Jason on Jan.16, 2013, under C++, Code, Life, Programming, Technology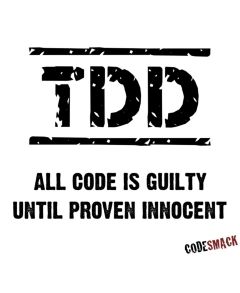 Merry Christmas and Happy New Year to all! Hope you've had a blast over the holidays. I know I have. I went to my first Company Christmas Shindig. It was great, I got to wear a dinner suit and drink from an open bar. What more could I want?
Now, on to the coding! Lately I've been using a lot of C#. It's what we predominately use at work, which explains that one. Naturally, we try to deliver the best quality product possible, and one of the techniques we employ to do so is test driven development. To accomplish this we largely use NUnit as our testing framework and Moq for mocking out implementations of interfaces. And on average this works very well.
Now in my spare time I like to occasionally code. I am not willing to give up a hobby just because it's also a career. Now, C# is great and all but I like to spread my wings, stretch my legs and explore other languages. And most modern languages have pretty good support for TDD. C++ isn't a modern language. In programming terms it's steampunk, Victorian fashions realised with modern designs. It's unit testing and mocking libraries are not quite so easy to use in a TDD context.
I tried with quite a few, and had some reasonable success with UnitTest++ combined with Google Mock. But they never quite matched my needs or expectations, unfortunately. And as the old saying goes, if your wheel is difficult to attach to your car, build a new wheel. Then burn the car down with it. It's an interesting saying. And it led to the creation of my latest little project, UnitTest11.
UnitTest11 is a testing and mocking framework written in C++11 to take advantage of the latest features provided by the language. It aims to involve less Macros than previous testing frameworks, and allow for code to be written in a more modern style. It's based inherently around the concepts of "Given, When and Then" (Arrange, Act and Assert), and allows for tests to be expressed in this BDD-like fashion without always requiring you to be encumbered by the strictness of Behaviour-Driven Development.
The actual assertions are written to mimic the "natural language" constraint model of NUnit, namely they adopt an "AssertThat(Value, Predicate)" format, to allow for greater readability and flexibility.
The mocking framework is designed to allow for verifications to be made after the act, as assertions. This is something many other C++ mocking libraries, such as Google Mock, do not (to the best of my knowledge) provide good or even any support for. And since both are built into one library, they integrate with less discrepancies compared to when the Testing and Mocking libraries are unrelated.
At present if you wish to look at the library, feel free to do so (For the curious, the code is under the MIT licence). I've not completely finished development of it, the tests driving the library are still a mixture of the new UnitTest11 style and older UnitTest++ tests used to bootstrap the development. Also not every feature is fully implemented. For example, whilst the actual Mocking classes are present support for quickly and easily creating Mock Classes is still not fully implemented. I'm looking into the best way to accomplish this, but fear the Google Mock way of having a series of Macros for varying numbers of parameters may be the only viable option. That makes me a little sad.
Still, it works and I would hope it effectively proves the concept. And if Unit Testing and TDD in C++ interest you, feel free to check it out and let me know what you think. I'll most likely post again about it, with actual code examples, sometime in the near future.
Quote of the Day
"Cease dependence on mass inspection to achieve quality. Improve the process and build quality into the product in the first place."
William Edwards Deming
1 Comment
:arrange assert act, C++, C++11, given when then, mock, mocking, moq, nunit, tdd, test driven development, unit testing, unittest++
more...