Archive for July, 2011
by Jason on Jul.26, 2011, under Life, Technology, Video Games
http://www.humblebundle.com/
You know the deal by now. Get amazing indie games, pay whatever you like, proceeds are split between developers and two charities: EFF and Child's Play.
The games this time are: Crayon Physics Deluxe, Cogs, VVVVVV, Hammerfight, And Yet It Moves
So yeah, http://www.humblebundle.com/ for all your Humble Indie needs, in a Bundle.
Quote of the Day
"Pay what you want. If you bought these five games separately, it would cost around $50, but we're letting you set the price!
All of the games work great on Mac, Windows, and Linux.
We don't use DRM. When you buy these games, they are yours. Feel free to play them without an internet connection, back them up, and install them on all of your Macs and PCs freely. There is no time-limit on your downloads.
You can support charity. Choose exactly how your purchase is divided: Between the developers, the Electronic Frontier Foundation, or the Child's Play Charity. Also, if you like this deal, a tip to the Humble Bundle itself would be much appreciated!"
Humble Indie Bundle #3
Leave a Comment
:and yet it lives, bundle, buy, Charity, cogs, collection, crayon physics deluxe, donate, Games, hammerfight, Humble, humble indie bundle, independent, Indie, Steam, vvvvvv
more...
by Jason on Jul.18, 2011, under Technology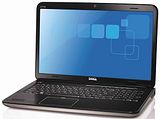 I may be doing Computer Science, but the detailed Hardware stuff has always been my biggest weakness in that field. I know the basics, why one piece of spec is better than another, but I've never been that good at the whole picture, where good trade-offs can be made etc.
So my old laptop is going down the toilet, it's actually physically falling apart 0_o Dell's studio brand's hinges were really badly designed as a result it's not even acting as a laptop any more, and it still overheats at the drop of a hat…
Hopefully I'm looking for a laptop that'll at least last until I'm out of university in three years time xD
At present I'm looking at the XPS 17 from Dell. I can get one with pretty good specs for a bit over £1000.
CPU: 2nd generation Intel® Core™ i7-2720QM processor 2.20 GHz with Turbo Boost 2.0 up to 3.30 GHz
The 2.3GHZ CPU is a lot more expensive and whilst the speed would be nice, since CPUs are very difficult to impossible to replace on a laptop…this is a fair trade-off I think.
Monitor: 17.3″(44 cm) HD+ WLED True-Life (1600×900) with 2.0 Mega Pixel Integrated Camera
The better monitor requires the 3D Graphics card and together that costs £300. I refuse to get the 3D card.
Graphics Card: 3GB NVIDIA® GeForce® GT 555M Graphics Card
Not. Getting. 3D. Card.
Memory: 6144MB (1x2GB, 1x4GB) 1333MHz DDR3 Dual Channel SDRAM
The 1333MHz is a bit slow, but there's no other alternative for this one except an 8GB 1333MHz DDR3.
Optical Drive: DVD+/-RW (DVD, CD read and write)
I barely use one of these these days. Games come from Steam mostly, so I'd only use it for Movies and burning my coursework to CD.
Hard Drive: 1TB (7,200rpm) Serial ATA Dual HDD – (2x500GB)
Only one available, and two 7200rpm 500GB hard drives? That strikes me as not bad…
Battery: 9-cell 90Whr Lithium Ion battery
Only one available, and I like laptops because I can move around with them but I'm still willing to leave it plugged it.
Wireless: Intel® Centrino® Wireless-N 1000 (EUR)
Wireless speed doesn't bug me, I live in England. Our internet is generally slow as hell anyway…
Cost: £1,039.00
I can go for a bit more than this price-wise but I wince for every pound over £1000 xD I'm considering getting a proper Desktop, but they tend to be less convenient especially for moving back and forth between two cities several times a year…
This one is on deal, if I can't find a better one soon I'll order it since by the 20th it's out of deal and'll cost £500 more
Quote of the Day
"Hardware works best when it matters the least."
Norman Ralph Augustine
3 Comments
:17, buy, dell, laptop, lcd, new, purchase, video, xps
more...