Tag: playstation
by Jason on Feb.07, 2011, under Technology, Video Games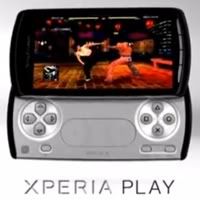 An American Superbowl advert and a facebook page bring ominous signs.
It seems Sony have jumped on the Android bandwagon and are bringing promises of revolutionising the smart phone market, and yes I am aware that those words in that order just do not sound right.
We can all remember when having a camera on your phone was the hot shiz, and when having a colour phone was the hot shiz before that. Now we have touch screens, social networking, video games more complicated than breakout, etc, etc. How far we have come.
And now the "Xperia Play" promises to revolutionise the smart phone? It seems to me it gets revolutionised every six months and simply combining the PSP with an Android phone (A PSPhone as it were) doesn't strike me as all that revolutionary compared to whatever bright spark got the idea to tape a camera onto their phone.
Apparently it'll be able to play old Playstation 1 games, which whilst does sound awesome at first there are like five Playstation games I would want to play. Final Fantasy [insert Roman numerals here] and…well, buggerme there just aren't many memorable PSX-exclusive games compared to the N64.
Quote Of The Day
"So what does all this mean?……Riiiiiiiiiiidge Raaaaaaaaceeeeeeeeerrrrrrrrr!"
Kazuo Hirai – President/CEO of Sony Computer Entertainment America Inc.
Leave a Comment
:android, announced, mobile, play, playstation, portable, psp, smart phone, sony, xperia
more...
by Jason on Jan.26, 2011, under Life, Programming, Technology, Video Games
If you haven't seen this presentation yet…well, you call yourself a nerd? Okay, it is rather long (~45 minutes) but to anybody with an interest in consoles, homebrew, hacking, or general poking around inside machines, it's a pretty interesting listen.
Whoever was behind the security system in the PS3 failed miserably, and failed hard, hence the title of that presentation "Console Hacking 2010: PS3 Epic Fail". Heck, I could have solved that maths problem presented at the end, even if it was shown to me four years ago! That right there is GCSE level difficulty. Of course the rest of the lecture requires either the ability to smile and listen, or an in depth understanding of computer hardware, but it's quite funny to see that kind of complexity broken down to something a 15 year old could solve. One can imagine the little monkeys in Sony running around in panic.
I do agree that the reason hackers haven't hacked the PS3 yet is because they've not had reason to. Most hardcore hackers aren't too interested in piracy, just the challenge, and Sony made the mistake of creating a challenge by pulling OtherOS.
Also of interesting reading is this article which details the possible repercussions of this epic fail.
Ironically, seeing this has actually made me want to get a PS3.
Quote of the Day
"So farewell hope, and with hope farewell fear,
Farewell remorse; all good to me is lost.
Evil, be thou my good."
Paradise Lost (Book IV, Lines 108-110)
Leave a Comment
:1337, cryptography, encryption, epic fail, Fail0verflow, grey hat, hacked, hackers, haxor, homebrew, Indie, jailbreak, leet, playstation, playstation 3, playstation three, private key, ps3, psp, public key, security
more...