Tag: portable
by Jason on Feb.07, 2011, under Technology, Video Games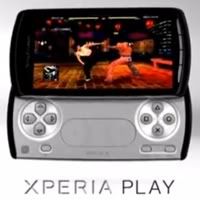 An American Superbowl advert and a facebook page bring ominous signs.
It seems Sony have jumped on the Android bandwagon and are bringing promises of revolutionising the smart phone market, and yes I am aware that those words in that order just do not sound right.
We can all remember when having a camera on your phone was the hot shiz, and when having a colour phone was the hot shiz before that. Now we have touch screens, social networking, video games more complicated than breakout, etc, etc. How far we have come.
And now the "Xperia Play" promises to revolutionise the smart phone? It seems to me it gets revolutionised every six months and simply combining the PSP with an Android phone (A PSPhone as it were) doesn't strike me as all that revolutionary compared to whatever bright spark got the idea to tape a camera onto their phone.
Apparently it'll be able to play old Playstation 1 games, which whilst does sound awesome at first there are like five Playstation games I would want to play. Final Fantasy [insert Roman numerals here] and…well, buggerme there just aren't many memorable PSX-exclusive games compared to the N64.
Quote Of The Day
"So what does all this mean?……Riiiiiiiiiiidge Raaaaaaaaceeeeeeeeerrrrrrrrr!"
Kazuo Hirai – President/CEO of Sony Computer Entertainment America Inc.
Leave a Comment
:android, announced, mobile, play, playstation, portable, psp, smart phone, sony, xperia
more...
by Jason on Jan.06, 2011, under Technology, Video Games
I'm sure the whole keyboard feature has been suggested before…many times in fact. Still, this is definitely a slick presentation of the concept, but I doubt it would have the revolutionary power it claims (it's basically just the keyboard has key as a mini-screen).
Quote of the Day
"Cynicism isn't smarter, it's only safer. There's nothing fluffy about optimism."
Jewel Kitcher
Leave a Comment
:gamer, Games, keyboard, laptop, netbook, notebook, pc, portable, razer, video games
more...